AESU World Travel is the most trusted name in travel. For the past 36 years, we have been offering trips to Europe, Asia, The South Pacific as well as North and South America.  The trips range from four days to twenty-four days dependent upon the trip you chose.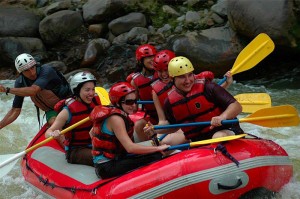 Each trip is a culturally enriching experience for students and young professionals between the ages of 18 and 35. The trips we offer will help you find yourself unlike anything you have ever experienced before. You will be introduced to new people, new foods and new cultures. You can explore the Amalfi Coast, go whitewater rafting in the Swiss Alps, and explore the ancient city of Xi'an. When it comes to picking  your world travel adventure, the possibilities are endless. And those are only a few of the many amazing opportunities we offer.
Traveling is a way to promote lifelong friendships and bond over all the experiences you will share. Call us at 1-800-638-7640 to ask about any of our trips.
AESU World Travel has been around since 1977 offering students and young professionals exciting travel opportunities.
Our 2014 trip dates have been posted to our website with early bird discounts of up to $300 if you book and pay by September 15th. So, what are you waiting for?