There is no way to put it gently, accidents can happen and no matter how careful you are, and there is no way to be 100% certain that things will go smoothly. Some common problems that may arise that will make you wish you had travel insurance are:
Flight cancellation
Your luggage was lost in transit – whether there was medicine in it and you now need to fill an emergency prescription or just want to change your clothes this can be very expensive.
You lost or had your passport stolen
You need medical help
A weather related emergency arises requiring you to evacuate your destination
You get sick right before your trip and need to cancel.
AESU offers travel insurance for all of our travelers. We feel that it is very important for you to be protected from all potential disastrous situations.
What happens when your plane starts backing up from the gate and you look out the window and see your bag sitting on the ground? If you're going abroad, it may take a couple of days for that bag to catch up to you. While it is always smart to take a change of clothes in your carry-on in case something like this does happen, travel insurance can also help you. If your bag is delayed over 24-hours, you will end up buying things like toiletries and a change of clothes. Travel insurance can cover you for this (up to $100 per day/$500 max).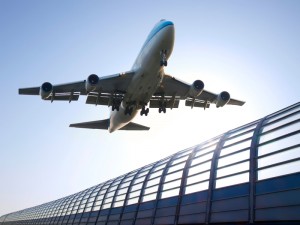 If you don't have travel insurance, these expenses will come out of your pocket. If you purchase the travel insurance, you can be reimbursed. AESU creates trips so you don't have to stress or worry, add a peace of mind and include travel insurance to your trip today! The small price of travel insurance may make a big difference while you're on your adventure! Take a look and see what else is covered! http://www.aesu.com/traveltools/travel_insurance.htm
About AESU World Travel
AESU World Travel has been around since 1977 offering students and young professionals exciting travel opportunities.
Traveling is a way to promote lifelong friendships and bond over all the experiences you will share. Call us at 1-800-638-7640 to ask about any of our trips.
Our 2014 trip dates have been posted to our website with early bird discounts of up to $300 if you book and pay by September 15th. So, what are you waiting for?