AESU Faculty Led Programs and College Study Tours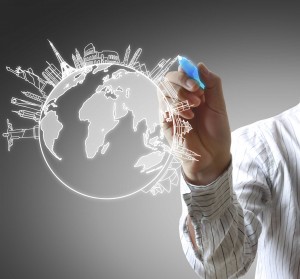 We specialize in short-term faculty-led programs for professors and study abroad administrators.
Since 1977 AESU has developed and implemented dynamic travel programs specifically designed for educational travel. For over 38 years AESU's trusted name, high volume of business, and unbeatable customer service has placed us in a well-earned leadership position in the educational travel market.
AESU develops unique, cost-effective programs by leveraging our extensive contacts, experience, and in-house expertise. Our top priority has always been to increase global understanding by building and strengthening relationships between travelers and our constantly changing world.
Please contact us. We would enjoy meeting with you.
You design the course, we make it happen!
Our programs are custom-designed to complement your goals as an educator. We work in partnership with you and your school to create a program that will run smoothly and safely while you focus on teaching.
Or let us help you!
Take advantage of over 38 years of expertise and experience and let us design an itinerary for you. Choose the cities you want to visit, or just tell us the goals of your course, and we'll do the rest.
A partnership that works
Your AESU team member works with you from start to finish, from itinerary planning to execution. We work together to design the itinerary and plan events for each day. Before traveling, we will go over final arrangements in detail and provide a complete package of final documents. AESU provides the support—you are free to focus on sharing your knowledge and perspective with your students.
Peace of mind you can trust
24/7 emergency assistance is available while your tour is on the ground. Our years of experience and extensive network of contacts worldwide allow us to respond quickly and effectively even to unusual circumstances.
Our services include:
Student and faculty accommodations
Airport transfers
Experienced, accredited local guides
Group meals
Motor Coach hire
Train tickets
Entrances to museums and monuments
Business visits
Classroom space
Local public transportation passes
Expert lectures
Theatre and sporting event tickets
Cultural excursions
Cell phone rental
On-site assistance
24-hour emergency contact
Browse sample programs, or contact us to start designing your trip!