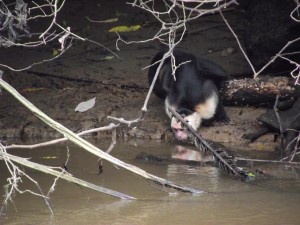 If you are like most of us, you probably have a few vacations on your bucket list. Some dream of visiting Pompeii and exploring the well-preserved ruins (Thanks, Mount Vesuvius!), others have always wanted to travel to Greece and delve into some good old fashioned mythology, while others want nothing more than to visit England and see Westminster Abbey in person. But you have your sights set on a more tropical location. You have always wanted to explore Costa Rica and its vast wildlife. The only problem: you can't afford it…or so you thought.
AESU's Costa Rica Eco Explorer tour is an Affordable Costa Rican Vacation designed for college students and young professionals who want to explore Central America without breaking the bank. So what are you waiting for!?
Explore the Wildlife: Monkeying Around in Costa Rica
When you think of Costa Rica, images of animals like monkeys and sloths may come to mind. While you may not be able to see monkeys hanging out on the streets trying to steal your food (and your hearts), you will certainly find them at Caño Negro Wildlife Refuge. Covering approximately 25,000 acres, Caño Negro is located along the Costa Rican border with Nicaragua and is a safe haven to many species that call Costa Rica home.
Recently on AESU's Costa Rica Eco Explorer tour, our group was able to see all three species of monkeys that call Caño Negro home while taking a 3 hour boat ride on the Rio Frio. The spider monkey, the howler monkey, and the white faced monkey all showed themselves, much to the delight of the enthusiastic naturalist guide and the group! The guide was VERY excited that the group was able to find all three since they typically only find one or two types per boat ride.  While the group did not find jaguars, ocelots or tapirs – all of which call Costa Rica home – they did see many different types of birds, lizards, caiman, a baby sloth, and so much more!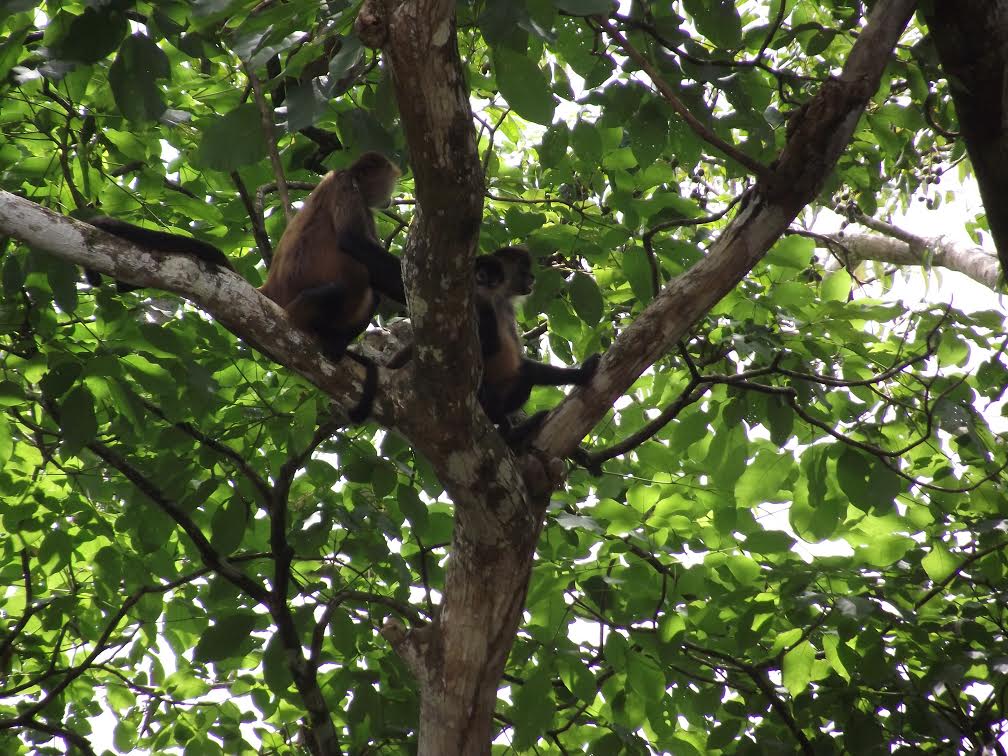 Discover Costa Rica and all that is has to offer with AESU's Costa Rica Eco Explorer tour! The wildlife refuge is just one of the many exciting stops on this affordable Costa Rican vacation.
AESU's Costa Rica Eco Explorer Tour: An Affordable Costa Rican Vacation
AESU, the most trusted name in travel, offers unique, exciting travel programs for college students and young professionals at affordable rates. Each trip is action-packed and informal—designed just for people your own age. Aside from an exciting trip to the Caño Negro National Wild Life Refuge, our Costa Rica Eco Explorer tour visits Tamarindo Beach, the Arenal Volcano, the Poás Volcano and Las Paz Waterfall Gardens, and San José – the capital of Costa Rica.
Click Here to book now!
If you have any questions about our Affordable Costa Rican Vacation, please contact AESU by calling 800-638-7640 or fill out the contact form found on our website. And don't forget to check out all of our great Travel Tips, especially the Travel Tips for Europe, before you head overseas.
Travel with us on Facebook, Twitter, LinkedIn, Google+, and Pinterest.