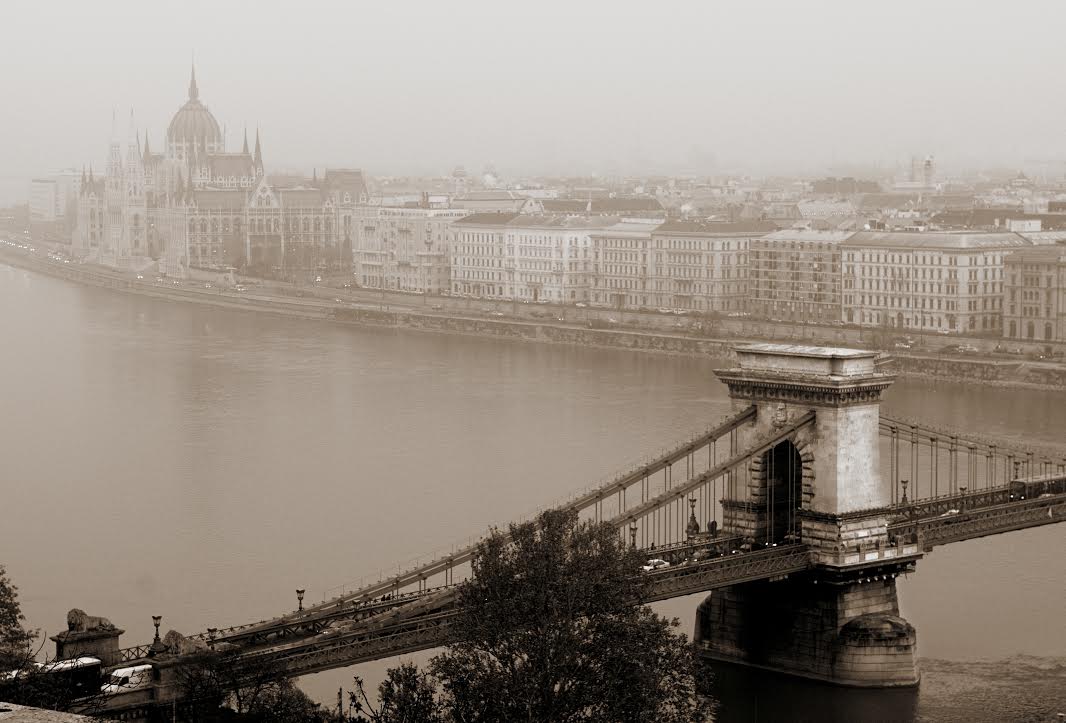 Goodbye, summer! Fall is in full swing. The temperature has noticeably changed, the leaves are turning from bright green to an array oranges and reds, and homeowners everywhere are beginning to decorate their homes for Halloween. October is here.  AESU, the most trusted name in travel, has decided to celebrate the only way we know how…by highlighting some of the creepiest, crawliest, and spookiest places around the world
Explore the Creepiest, Crawliest, and Spookiest Attractions in Budapest
Several weeks back, we took a look at the wondrous caving opportunities under Budapest, proving, once again, that beauty is only skin (or surface) deep. This time around, we are going to explore the more unique side of Budapest, starting with ParaPark.
ParaPark Takes Creepy to a New Level
Are you a fan of horror movies like Saw? Have you ever wondered what it would be like to be trapped in a room, fighting for your life, and trying to escape while the clock tick, tick, ticks away and your captor mocks your every move? Sounds pretty horrifying, doesn't it? Well, that is exactly what ParaPark offers visitors…all in the name of fun. You and your friends are locked in a room with various items, such as a computer, walkie-talkies, and vehicle parts. It is your mission to search for keys and clues to try and escape as you race against the clock.
Though escape games, like ParaPark, are now appearing across Europe, Attila Gyurkovics, of Budapest claims to have pioneered this haunting attraction in 2011.
"Parapark is really for everyone," says Gyurkovics. "Kids from 12 or even smaller can already play. An intellectual and someone who's never been to college can perform equally well."
The House of Terror: Enough Said!
In 2000, the Public Foundation for the Research of Central and East European History and Society set out to establish a museum dedicated to two of the bloodiest periods in Hungarian history. In 2002, the House of Terror was opened. This museum in Budapest contains exhibits related to the fascist and communist dictatorial regimes of 20th Century Hungary.
"The Museum, while presenting the horrors in a tangible way, also intends to make people understand that the sacrifice for freedom was not in vain," explains the museum's website.
Hunyad Castle: The Spooky History of Vlad the Impaler
Hunyad Castle was built by King Charles I of Hungary between 1307 and 1315. But that is not what makes the castle one of the spookiest places in Budapest. Hunyad Castle is where John Hunyadi, Hungary's military leader and regent during the King's minority, held Vlad III of Wallachia, better known as Vlad the Impaler. The castle is also said to be the inspiration for Bram Stoker's Castle Dracula.
Hungary for more (We know. Bad pun) creepy, crawly, and spooky attractions? Check back next week!
If you have any questions, please contact AESU by calling 800-638-7640 or fill out the contact form found on our website. And don't forget to check out all of our great Travel Tips, especially the Travel Tips for Europe, before you head overseas.
Book before October 31st and Save up to $300!
Travel with us on Facebook, Twitter, LinkedIn, Google+, and Pinterest.