This month, we've been looking in to the fascinating Christmas traditions and activities of other countries, such as Ireland and Italy. Another country with unique Christmas customs is the Netherlands, land of the Dutch and tulips. Their celebrations closely follow distinctive cultural beliefs surrounding Saint Nicholas himself. Below, we'll dive into the rich history behind the Netherlands celebrations and discover their meaning of Christmas!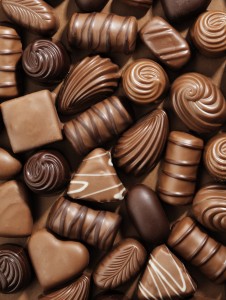 St. Nicholas' Day and Sinterklaas
While St. Nicholas' day is actually on December 6th, celebrations are held on December 5th in Netherlands. Did you know the name Santa Claus actually comes from the Dutch version, Sinterklaas? In fact, part of the makeup of our modern Santa Claus comes from the mythical figure Sinterklaas. On December 5th, Sinterklaas is the one to deliver presents to Dutch children for the holidays.
This Dutch version of Santa Claus is dressed in red and has helpers. Sound familiar? However, there are differences: The Sinterklaas dress is of robes rather than a suit, and his helpers are Zwarte Pieten ('Black Peters') instead of elves.
Celebrations in the Netherlands on December 5th, or the eve of St. Nicholas' day, include games and treasure hunts where children find the presents Sinterklaas left for them. They also include a pastry called banketletter, made from marzipan. They are shaped in the first letter of party guests' names.
Christmas Day
Christmas day in the Netherlands isn't celebrated like it is here in the US. While there is usually still a family meal and a church service, most celebrations and gift exchanges take place on St. Nicholas' Day or the evening before. However, you will still find a Christmas tree in many Dutch homes, as they do still celebrate the holiday. In fact, they will wish you a 'merry Christmas' with "Zalig Kerstfeest," in case you would like to wish family or friends a 'merry Christmas' in Dutch this year!
See the Netherlands in person!
AESU offers unique, thrilling travel programs for college students and young professionals at affordable rates. Each trip is action-packed and informal—designed just for people your own age. We are also able to design custom tours just for your group.
AESU offers several trips to the Netherlands, including:  Euro Focus, Great Escape, Euro Spree, and our Live in Concert tours. Explore the Netherlands and see the famous windmills, plus check out the sea-side region of Holland.
Also, book now and pay for your tour in full by January 29th, 2016 and save up to $250 on your trip! Click here for more details.
If you have any questions or want help booking your Netherlands adventure, please contact AESU by calling 800-638-7640, or fill out the contact form found on our website.