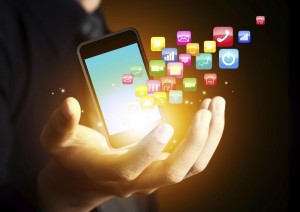 Apps are crazy useful! Did you know there's an app that allows you to put imaginary staples in imaginary paper? Ok, maybe that one's not so worthwhile, but these apps are! There is so much information out there about what to see when you're traveling and apps help you filter out some of the noise and find what really interests you. Whether you want to learn about the history of an area, figure out which artist made that street art, or get real-time advice from other travelers, these apps really enhance your time abroad.
Apps That Will Enhance Your Europe Experience
CamFind– Take a picture of anything and CamFind will tell you everything you ever wanted to know about it. Use it to translate text or take a picture of a building or painting and learn all about its history. You could even take a picture of a European beer you don't recognize and read up on the brewery's past and where to find that beer when you get back to the states. Free but needs at least internet access.
History Pin– History buff? If you are, definitely download this app. So many places in Europe have unbelievable histories attached to them. Take a picture of a building or area and this app will show you what it looked like back in the day. It can also show you historical pictures of other places around you. Free but needs at least internet access.
Like a Local– This app gives you the local's perspective on what to do and see in each city you visit. Like a Local gives you recommendations on everything from "where to get the best view" to "where is the best place to get a slice of pizza." It also has maps you can download and use to navigate to the recommended sites. Free and no network needed.
Trip Journal– Trip journal is a virtual scrapbook that sorts your notes, pictures and videos by GPS location. It even maps the route you traveled using Google Earth. Then you can easily share your Trip Journal with anyone around the world! Costs $2.99 and needs at least internet to upload your info.
Trover– Trover isn't just an app. It's an entire community of travelers. Open up the app and it will tell you where other travelers have visited in the area immediately around you. What makes Trover better than any other attractions recommendation app is that everything is loaded with pictures and you can search activities by time frame, theme, and location; there are tons of cool features to this app. It even has a news feed where you can see what other travelers around you are doing. Free but needs network access.
Want more helpful tips to enhance your Europe experience? Please contact AESU by calling 800-638-7640 or fill out the contact form found on our website. And don't forget to check out all of our great Travel Tips, especially the Travel Tips for Europe, before you head overseas.
Travel with us on Facebook, Twitter, LinkedIn, Google+, and Pinterest.