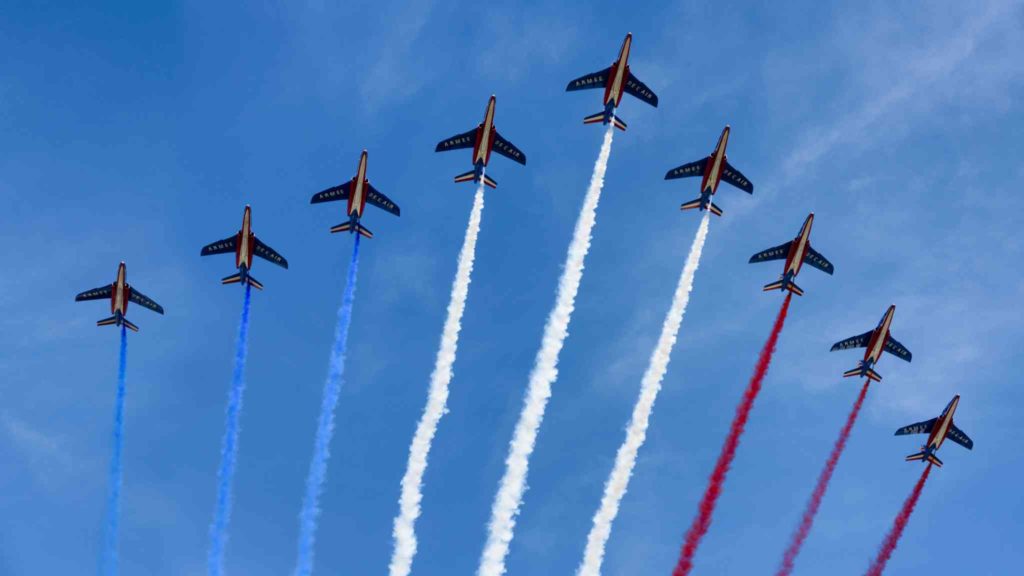 On July 14, fireworks will illuminate the Eiffel Tower, and the French military will march down the Champs-Élysées in celebration of Bastille Day! Bastille Day, also known as the French National Day or the Fourteenth of July, signifies the anniversary of the Storming of the Bastille on July 14, 1789. The event was a turning point in the French Revolution, and it is commemorated annually by French citizens and French-speaking communities around the globe!
Fête de la Fédération
Before Bastille Day began, the French celebrated the Storming of the Bastille with the Festival of the Federation. The event was a massive holiday held throughout France to symbolize peace, unity, and freedom. 260,000 Parisians gathered for a mass at the Champs de Mars, followed by a four-day feast and fireworks!
Bastille Day  
For the first century after the Storming of the Bastille, France remained under a monarchical regime despite the culmination of a new national government. It wasn't until 1870, following the Franco-Prussian war, that France established a true republican system. Government officials wanted to establish a National holiday that celebrated freedom rather than recognizing the bloodshed and class-hatred associated with the Storming of the Bastille. The Assembly voted to combine the Storming of the Bastille and its one year anniversary (the Festival of the Federation) into a new holiday, Bastille Day. The new law was made official in 1880. 
How to Celebrate 
Aside from the notable celebrations, like the famous military parade, many people attend large and small celebrations alike to honor Bastille Day. Musical performances, dances, balls, and spectacular fireworks displays are held in France and in French cultures throughout the world. If you're lucky enough to be in France on Bastille Day, you can catch a fantastic fireworks display at the Eiffel Tower or in the southern city of Marseille! Attend a Fireman's Ball (a Parisian tradition), pop a bottle of champagne at a horse race, and dance the night away with music from popular French DJs! 
Explore France with AESU!
AESU offers unique, thrilling travel programs for college students and young professionals at affordable rates. Each trip is action-packed and informal—designed just for people your own age. We are also able to design custom tours just for your group.
Experience an exhilarating European adventure on the Cosmopolitan, Explorer, the Euro Focus tour, and more!
2019 tour dates and prices are available and selling out quickly! If you have any questions or want help booking your European adventure, please contact AESU by calling 800-638-7640, or fill out the contact form found on our website. Follow AESU on Facebook, Twitter, LinkedIn, and Pinterest.